It's easy to feel overwhelmed ACTION is the best antidote!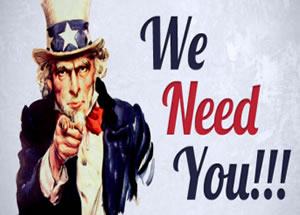 Print copies of color flyers to promote group's actions and events.
Host a phone bank/postcard-writing event to support democratic candidates
Yonkers residents: Join us to talk to voters (Knock Every Door Initiative).
Light research and spreadsheet entry – really important to help us make a greater impact; for both, the templates are done and are partially filled:

Comprehensive contact list of all MoCs and congressional committees
Comprehensive contact list of activist groups like ours in the NY metro area

Research legislation as it goes thru the process of becoming law, on topics and issues of interest amongst our members. Training Guide with resources and committee partners available.
Be a greeter! Coming to our next general meeting Sunday September 10th. Want to meet others that will attend? It's fun and easy! If interested, please email.